Being aware of our consumption habits can help guide us into making better decisions about the use of e-waste. Our habits are having a big impact on our landfills and we need to ensure we are maximizing the use of our hardware and devices through robust recycling, re-use, and reselling practices.
Since 2014, the global generation of e-waste has grown by 9.2 million metric tonnes (21%). We need to be more mindful on how we reduce consumption and how we treat our e-waste problem. Computers alone need steel, glass, silica sand, iron ore, gold, bauxite in order to be built.
Given it takes environmental resources to create these materials, we have an opportunity to reduce our carbon intake from the onset, all the way to the recycling process.
Here are 3 ways we can do better for our planet by making smarter choices about our consumer tech consumption:
1. Building Sustainable Tech
Most of our carbon resources go into the production of hardware and electronics. Some companies have found ways to eliminate Given the amount of tech that ends up in landfills, wouldn't it be great if we could ensure we are using sustainable practices in the development of these products? We like to think so!
Luckily, there are a few companies who are working to create lasting change in the production of hardware and electronics, here are a few you can check out: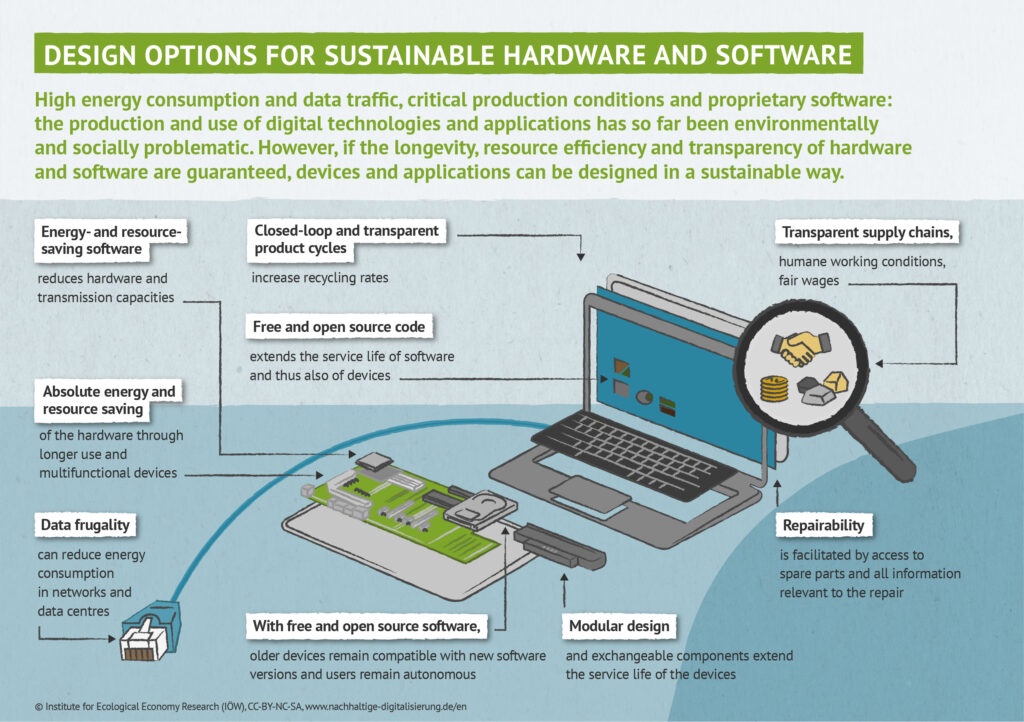 2. The Right to Repair
There is proposed legislation which would provide ways for hardware and electronics owners to repair their devices, without having to develop new legal rights in order to do so. Repairing devices such as iPhones has been a contentious issue which was just recently granted by Apple in November 2021. 
Customers who purchase iPhone 12 and 13 will receive Apple parts, tools, and manuals as part of their Self Service Repair program. The program will expand this year and will give experienced technicians the ability to purchase over 200 individual parts and tools to perform repairs.
Programs like these are essential for reducing e-waste. Stay tuned for more hardware programs like these popping up all over the world.
3. Recycling and Re-Using
When disposing of your tech, there are a few options for you to ensure it stays out of the landfill. One, is to return it to an authorized recycling facility or program. Such things exist in electronic stores or you can check your city's e-waste program for special recycling pick-up days on your calendar. 

You can choose to sell your old tech on various online platform marketplaces, like Kijiji and Facebook. Your device might prove to be quite popular and essential for somebody else's needs.
There are some amazing donation programs available in your city's nonprofit industry, even national programs who will take your old tech and refurbish it for schools or low-income citizens. One such program is located in British Columbia, called BC Tech for Learning.
With so many options to direct your e-waste out of the landfill, you can make a difference by exploring your options and being thoughtful about your consumption habits!